About Humphris Funerals
Humphris Funerals has been providing services within the local area for over 140 years.
Joseph Humphris started Humphris Funerals from his front room at 74 Broughton Road, working as a carpenter, joiner and undertaker, then moved to Queens Road to a proper workshop.
Harold, Joseph's eighth son, took over after his father had an accident which left him disabled. After the First World War, Harold moved to the present location in Albert Street which had previously been used as a brewery and later in the decade purchased the first motor hearse in Banbury.
Humphris' current business principle, Mathew Humphris took over from his father and uncle in 2010 after they retired, following in the footsteps of five generations of the Humphris Family.
Here at Humphris Funerals we offer an affordable prepaid funeral plan, Choice, so that you can arrange and pay for a funeral in advance. This will protect your family from rising costs and remove uncertainty about your wishes.
If you would like to talk to us about planning a funeral, or our Choice plan, please come and see us in any of our funeral homes, or if you'd rather we can arrange a home visit. We're also available 24 hours a day on the phone so if you need anything please don't hesitate to call your local funeral home.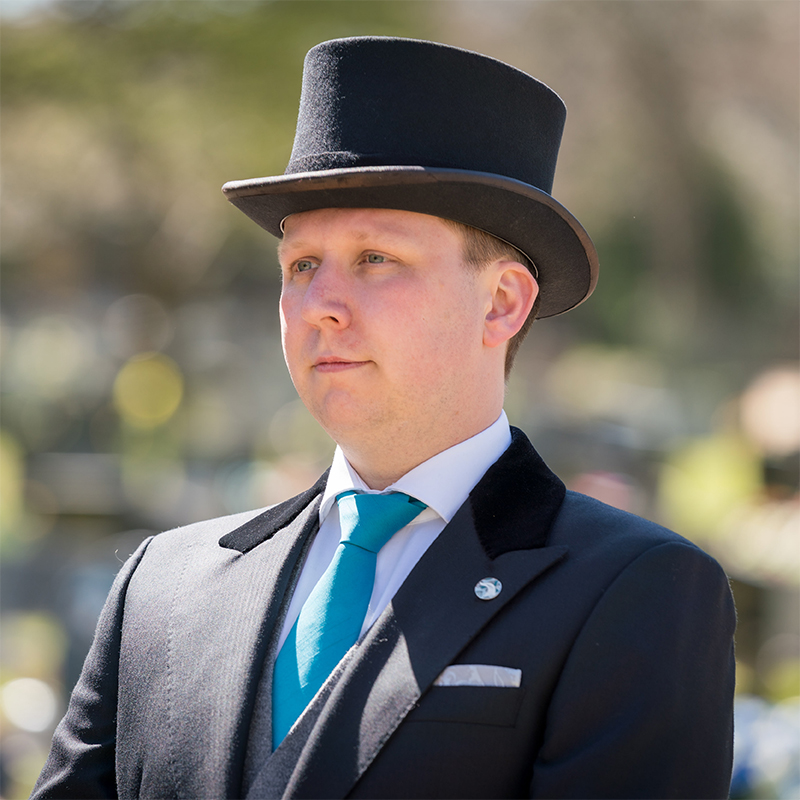 Meet the Team
Mathew Humphris
Business Principal
It's my privilege to provide help and guidance to people at such a difficult time. Making sure the funeral of their loved one is carried out exactly to their wishes, and is as gentle an experience as possible. For 140 years we've been there for people at the worst of times, and I'm proud to be part of the next generation.
Richard Smith
Funeral Director
Simon Collier
Funeral Director
Josh Bullen
Funeral Director
Martin Moss
Memorial Manager
Lorraine Haupt
Funeral Arranger
Karen White
Administrator
Our Values
Pride
We take pride in everything we do. Our aim is that everyone who works for Funeral Partners shares our values.
Helping People
Our business exists to help the bereaved to make fitting arrangements for their loved one's last journey and to provide lasting memories for family and friends. We do this with a positive, caring and understanding approach.
Respect for everyone
We value diversity and treat everyone with the same respect, courtesy and dignity.
Professional Standards
We are a professional organisation and we strive to achieve the highest possible standards in everything we do and to improve upon these standards continuously.
Accept responsibility
We accept responsibility for our actions both as a company and as individuals.
Partnership
We believe that we can only achieve our goals by working together in partnership with client families, suppliers and our employees.